Rita Katz
Executive Director of the SITE Intelligence Group

Rita Katz is the Executive Director and founder of the SITE Intelligence  Group, the world's leading non-governmental counterterrorism organization specializing in tracking and analyzing online activity of the global extremist community. Ms. Katz has tracked and analyzed global terrorist and jihadi networks for over two decades, and is well-recognized as one of the most knowledgeable and reliable experts in the field. 
Ms. Katz has infiltrated terrorist fronts undercover, testified before Congress and in terrorism trials, and briefed officials at the White House and the Departments of Justice, Treasury, and Homeland Security. Her investigations and testimony have driven action by several governments against terror-linked organizations and individuals. She has provided counterterrorism training sessions to military leadership, intelligence analysts and law enforcement agents from numerous government agencies in the U.S. and abroad. She has led numerous workshops for non-governmental organizations and academic audiences. 
For her unique contributions to FBI counterterrorism investigations, Ms. Katz received special recognition from FBI Director Robert Mueller for her "outstanding assistance to the FBI in connection with its investigative efforts." 
Outlets to profile Ms. Katz have included the New Yorker, the New York Times, and 60 Minutes. Her commentary on the recruitment, financing, and operations of terrorist organizations regularly appears in leading media outlets such as The New York Times. Reuters, CNN, and The Huffington Post. She is also a regular contributor to The Washington Post, VICE News, The International Business Time, and other publications. 
Ms. Katz is the author of Terrorist Hunter: The Extraordinary Story of a Woman who Went Undercover to Infiltrate the Radical Islamic Groups Operating in America (Harper Collins, 2003). 
Born in Iraq and a graduate of Middle Eastern Studies at Tel Aviv University, Ms. Katz is fluent in Arabic. 
SITE's Team
The multi-lingual staff at SITE has years of experience in the research and analysis of terrorist networks, including monitoring jihadist propaganda, studying trends within the online jihadist community, and understanding how jihadist groups utilize the Internet.
SENIOR ADVISERS
Bruce Hoffman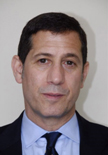 Professor Bruce Hoffman has been studying terrorism and insurgency for more than thirty years. He is currently a tenured professor in the Security Studies Program at Georgetown University's Edmund A. Walsh School of Foreign Service, Washington, DC. Professor Hoffman previously held the Corporate Chair in Counterterrorism and Counterinsurgency at the RAND Corporation and was also Director of RAND's Washington, DC Office.

A revised and updated edition of his acclaimed 1998 book, Inside Terrorism, was published in May 2006.
Rohan Gunaratna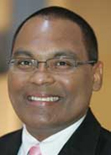 Rohan Gunaratna is Head of the International Centre for Political Violence and Terrorism Research, Institute of Defence and Strategic Studies in Singapore. He holds a masters degree in international peace studies from Notre Dame, US, where he was Hesburgh Scholar and a doctorate in international relations from St. Andrews, where he was British Chevening Scholar.

He is the author of 12 books including Inside Al Qaeda: Global Network of Terror, published by Columbia University Press, an international bestseller.
SITE Intelligence Group is committed to eradicating all forms of violent extremism and terrorism. We do not tolerate any form of discrimination against any religion, nationality, race, or language, and we strongly feel that such discrimination only exacerbates a cycle of radicalization and violence.
Not A Member?     Join Now
Gain access to unparalled insight into the jihadist threat, including:
Breaking News
The latest propaganda from jihadist groups
In-depth articles & analysis from SITE's experts
Exclusive Translations
Access to jihadist multimedia
Enjoy Ad-Free Content