Daily Beast: "Violent Protests Are a Neo-Nazi Fever Dream Come True" - by Rita Katz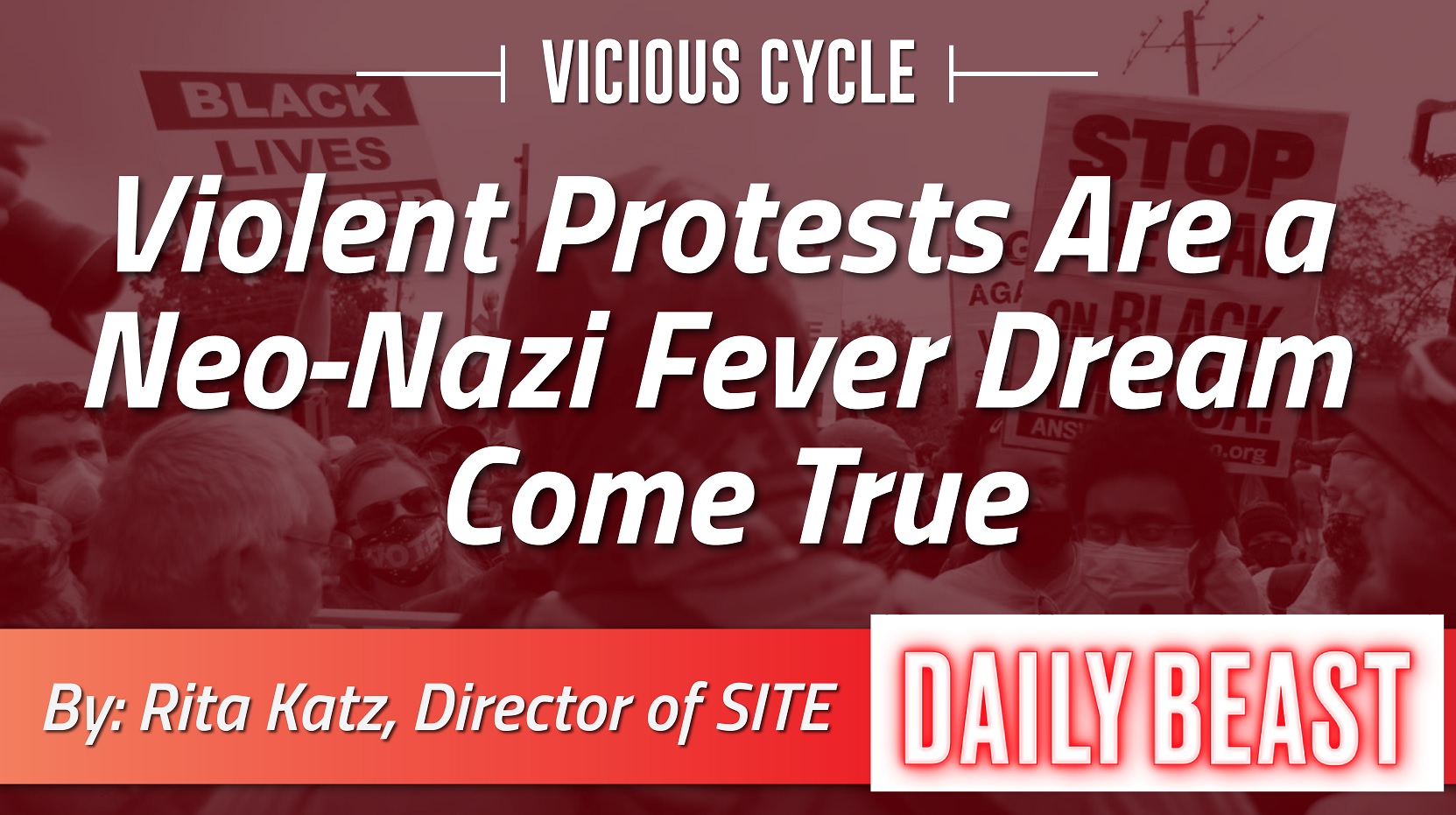 It's hard not to feel disheartened as national divisions turn increasingly deadly.
For months, we have been seeing armed citizens patrolling streets alongside militarized police forces, demonstrations devolving into bloody brawls between protesters and counter-protesters. But for one manipulative and malicious community, it's exactly what they've been hoping to see.